The MUSC Shawn Jenkins Children's Hospital and Pearl Tourville Women's Pavilion is the newest medical facility in Charleston, SC. It is a massive 624,000 square feet and reaches 11 stories, more than 20% larger than the facility it replaced. More than 200 care team members, MUSC leaders, administrators, and almost 30 family members collaborated with architecture firms Perkins+ Will, and McMillan Pazdan Smith to design this facility.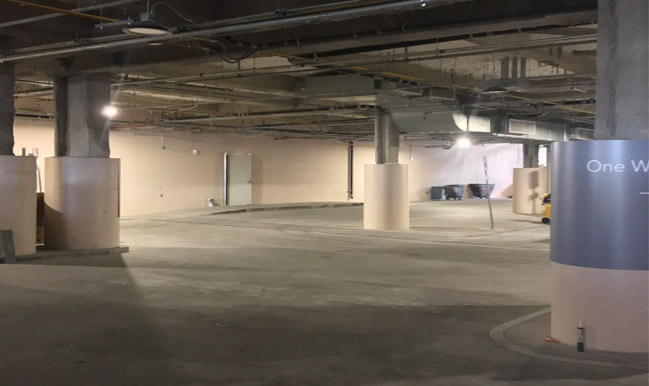 However, one of the most significant challenges in the design was the lower Charleston, SC location. Barely 11 feet above sea level, the site regularly experienced tidal flooding along with most of the City of Charleston. And a consistent parade of weather events, including several hurricanes, has pummeled the city with major tidal surges. The city is surrounded on three sides by water, so design professionals build floodproofing into all their new designs. Consequently, the entire first floor of this new facility is built to withstand flooding and constructed out of CMU (concrete masonry units or blocks). To protect the block walls for degradation during flooding, the design professionals choose DRYLOK EXTREME to be the High-Performance Waterproof Coating (HPWC) to protect the entire first floor.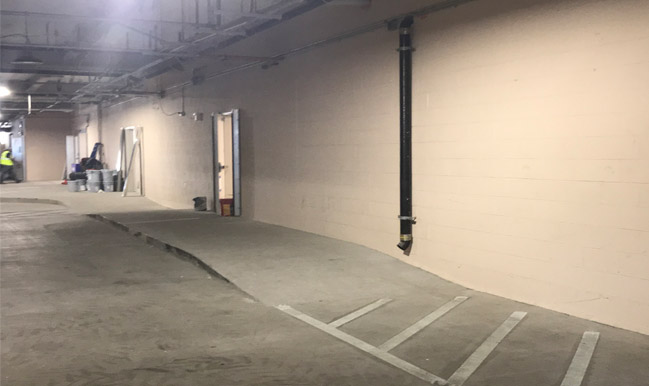 With over 50 years' experience stopping water on numerous residential and commercial masonry projects, DRYLOK products are the best time-tested solution for waterproofing masonry walls, providing a 15-year waterproof warranty.
Quantum Coatings, the chosen painting contractor for the project, did not have much experience with DRYLOK and reached out to UGL's customer service, architectural, and sales resources for assistance. UGL's team provided on-the-job application assistance and procurement help to arrange tinting of the several hundred gallons of DRYLOK EXTREME necessary for the project.
"The product was easy to apply," explained Shawn Shaw, Project Manager for Quantum Coatings. "It rolled on very smoothly and quickly. My guys completed the waterproof coating in just 3 days."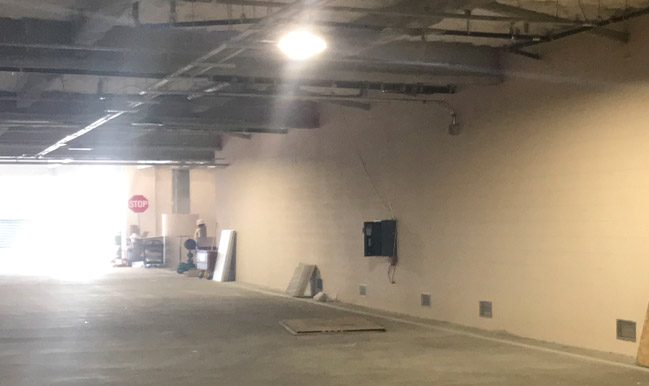 After many delays in construction, this part of the job was a pleasure. "The DRYLOK EXTREME has held up very well to regular job site traffic and abuse, AND it's waterproofed, too," added Shaw.
The hospital staff has recently moved into their new $390 million home, which serves the families of Charleston for years to come.