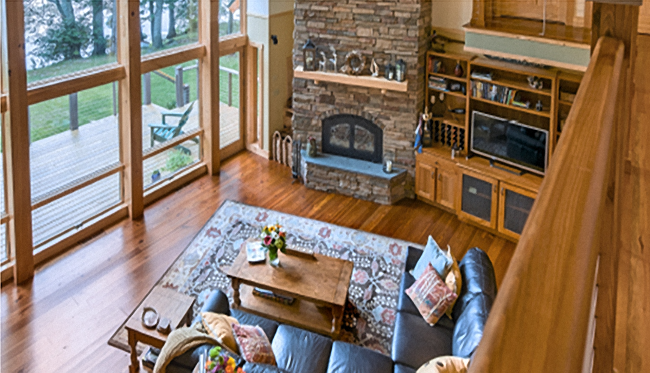 Selecting and Specifying Interior and Exterior Wood Stains and Protective Coatings
Course Number: UGL 0620
Course CE Credit: 1 LU/HSW CE Hour (Health, Safety, and Welfare)
Presenter: Harry Lubitz, CSI, CDT, IIBEC, ASTM (harry.lubitz@ugl.com)
AIA Provider Number: 404108947
Course Type: On-Site Lunch & Learn Presentation at Your Location
This course will help building design professionals to:
Learn how interior and exterior wood stains and protective coatings were created and have evolved over time.
Understand the specific components of wood stains and protective coatings and become knowledgeable of what defines quality, value, and end result satisfaction.
Evaluate VOC content and select the correct products to comply with state and/or regional regulations and meet LEED v4 requirements.
Become aware of the variety of products available and the proper uses for these products.
Select the specific types of wood stains and/or protective coatings based on the task, and build the correct finishing schedule.
Evaluate specific warranty properties.
Review the MasterFormat® specification section dealing with wood stains and protective coatings, and provide examples of proper specification techniques.
Be knowledgeable and skilled in safe handling and disposal practices.
Upon completion of this course, building design professionals will be able to:
Describe the history of wood stains and protective coatings, as well as the components that make up these products.
Select interior and exterior stains and protective coatings based on performance, quality, value, and satisfaction of the end result.
Understand VOCs, government regulations, and LEED v4 requirements.
Recognize the different uses of these products, and select the correct product and application sequence for the task.
Know the specific types of product warranties and how to make the best choice.
List the specific MasterFormat® divisions and sections in which these products are placed, and exhibit the skill set to develop or source a finishing schedule.
Articulate safe handling and disposal practices, and identify recycling opportunities.
Contact us to schedule your presentation
* Required Fields