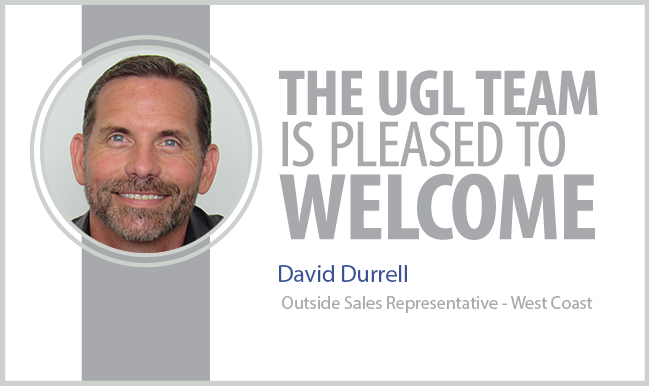 David Durrell recently joined the UGL team as an outside sales representative for the west coast. David has great experience as a sales representative in the coatings and building materials industry. He is a high energy performer with a solid record of successful relationship building, strategic sales and account management.
David will proactively reach out to our current customers as well as cultivate his own network of construction professionals. He will analyze the clients' needs and offer solutions with UGL product lines.
David came to UGL from Vista Paint Corporation where he represented their brand of products to the customer and professional paint industry as an outside sales representative. Along with selling, David offered quality customer service.
It is a pleasure to welcome David to the UGL Sales Team. He is working closely with our team to learn the routine and get familiar with UGL products and service.