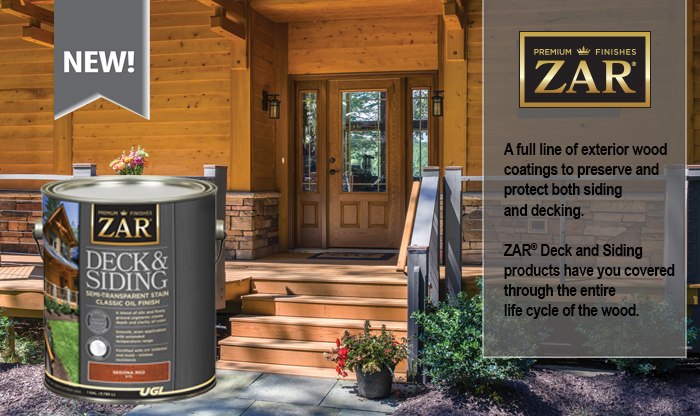 Just in time for deck and siding season, UGL has developed a new Classic Oil Finish for Deck and Siding. ZAR® Deck & Siding Semi-Transparent Stain is an addition to ZAR®'s full line of exterior wood coatings to preserve and protect both siding and decking. This new oil base deck and siding semi-transparent stain is a unique blend of drying and non-drying oils. The drying oil is an oil that hardens to a tough finish, after exposure to air. The non-drying oil penetrates to rejuvenate weathered wood.
When selecting a semi-transparent stain for deck and siding, oil is the better choice. A semi-transparent stain should not form a film, instead, it should penetrate into the wood and show the beauty of the natural wood and oil base stains do just that.
By their nature, oil-based stains penetrate the wood better than water-based stains. Water-base stains have the potential for peeling because they have a larger molecule size, and it makes it harder to penetrate the wood. Oil-base stains have depth and clarity of color, while water-based stains have a richer appearance. Also, oil-based stains are ideal for premium wood like Cedar. Water-base semi-transparent stains are prone to peeling, tannin bleed, and develop nail stains.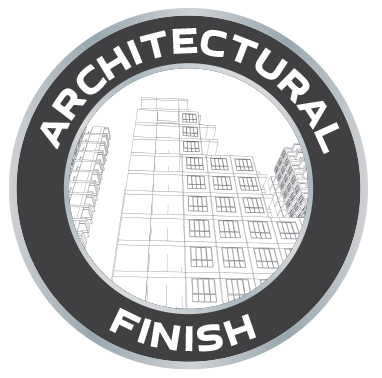 UGL's new ZAR® Semi-Transparent Deck & Siding Stain is an oil with a VOC <100 g/​L and has an Architectural Finish Seal. This seal means that the finish will hold up to the strictest contractor requirements of withstanding the elements and keeping their clients satisfied with the results.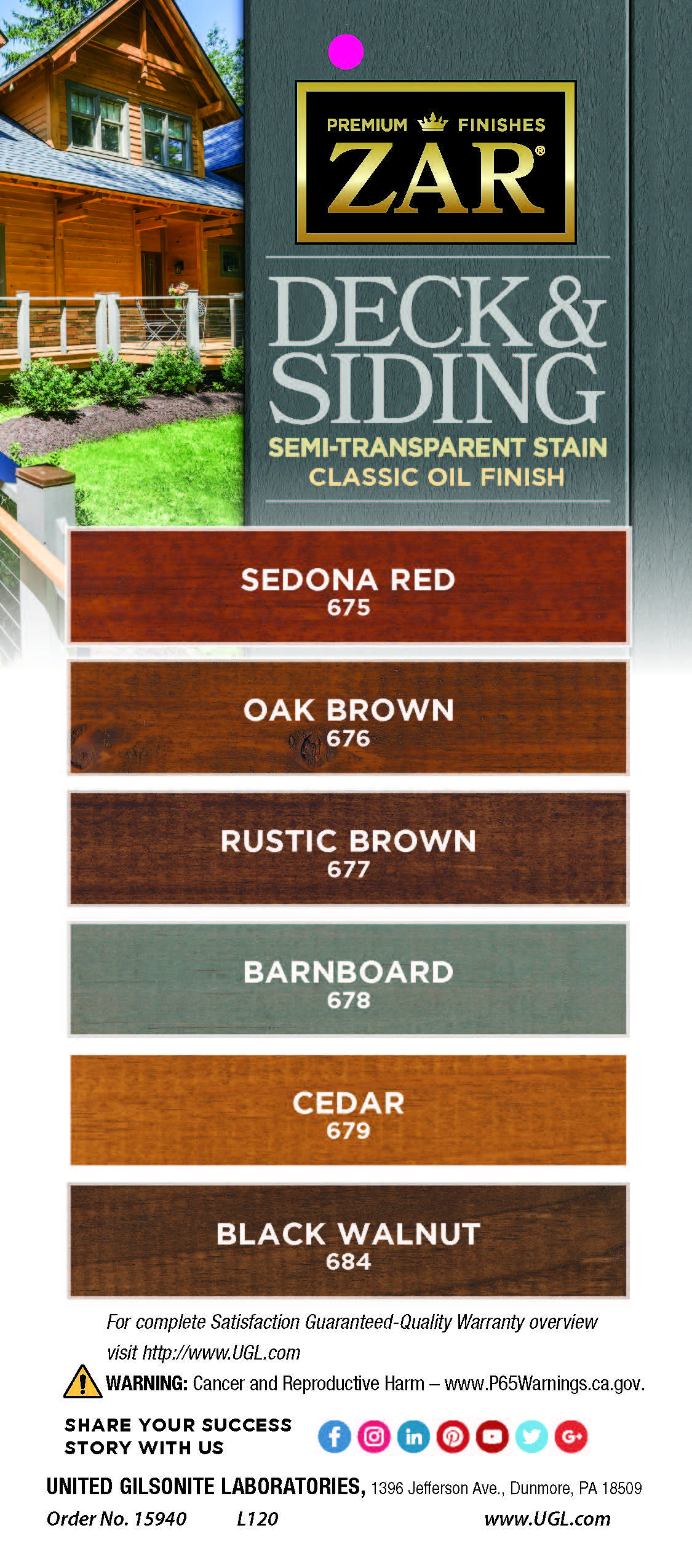 ZAR® Semi-Transparent Deck & Siding Stain comes in 6 ready mix colors in both gallon and 5‑gallon sizes. Check your local ZAR dealer, visit www​.zar​.com; http://​www​.zar​.com/​z​a​r​-​e​x​t​e​r​i​o​r​-​o​v​e​r​v​i​e​w.php for more information and to purchase for the Spring decking season.