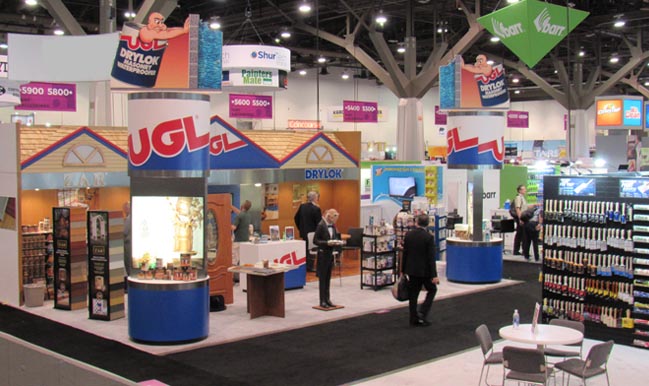 Thousands of hardware and home improvement professionals from throughout the industry gathered at the Las Vegas Convention Center for the 73rd edition of the National Hardware Show. Attendees and exhibitors alike had the chance to network, learn about new products and see the latest and greatest in industry trends.
"The 2018 National Hardware Show was a successful one," says Rich Russo, vice president of the National Hardware Show. ​"With three busy days full of excitement and enthusiasm, we were thrilled to see such a great turnout and hope everyone left feeling inspired by the ideas, best practices, insights and new connections made at the Show. It was inspiring for us to see so many industry professionals from across the country and all over the world gather together here at NHS."
United Gilsonite Laboratories had one of the most successful shows in the last 5 years. Hundreds of new and potential customers stopped by to view ZAR® Interior Wood Stain finishing clinics, explore the International Distributor Certified Dealer program, and become educated on what is new or improved at UGL. ​"Nothing is more valuable then getting face-to-face time with customers and see how we can better meet their needs," stated Michele Margotta Neary, senior director of corporate communication and brand marketing. ​"When our salesmen are making calls, there is limited time with the dealer's busy schedule. The Hardware Show is the perfect venue to chat and explore in-depth our customers' wishes," she added.
The Show is an event that strives to bring suppliers and distributors from across the nation, who serve the independent home improvement industry together. Giving suppliers and distributors opportunities that wouldn't be possible without the NHS.