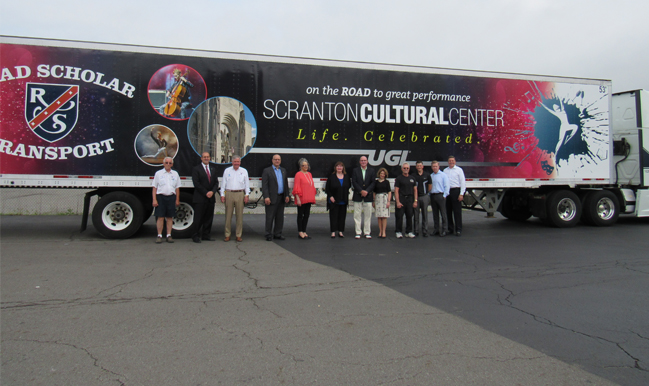 United Gilsonite Laboratories (UGL) is a company full of passion and integrity. At UGL we are crazy about our business, our brands, and our people. This commitment reaches further than just our customers. UGL has a continuous pledge to our community. Recently, UGL entered into a partnership with The Scranton Cultural Center at the Masonic Temple (SCCMT) as a commitment to historic preservation and the arts.
The Scranton Cultural Center at the Masonic Temple is housed in one of the most glorious pieces of architecture to be found in Scranton, Pennsylvania. Originally built as the Masonic Temple and Scottish Rite Cathedral, the building is significant as an example of the work of Raymond M. Hood (1881−1934), a prominent architect of the 1920's and early 1930's, and as a unique example of Neo-Gothic architecture in Scranton. A wonderful fit for UGL's historic preservation product line.
SCCMT serves as the residence for national tours of Broadway musicals and concerts, and hosts a variety of other national and regional artists and remains dedicated to the preservation and improvement of the structure, and to provide an ongoing programming resource for the community.
As a piece of the partnership with SCCMT, UGL was able to extend the exposure by paring up with vender partner Road Scholar Transport through their awareness campaign. It is a program to partner with organizations and customers to raise awareness with their ​"rolling billboards." A single awareness trailer on the road gets anywhere between 30,000 to 80,000 impressions on a daily basis.
UGL's continual commitment to the community will now be on display and will help achieve a greater awareness for the Arts & Historic Preservation. The banner will keep rolling for the life of the truck and will continue the mission through the Northeast and Mid-Atlantic US.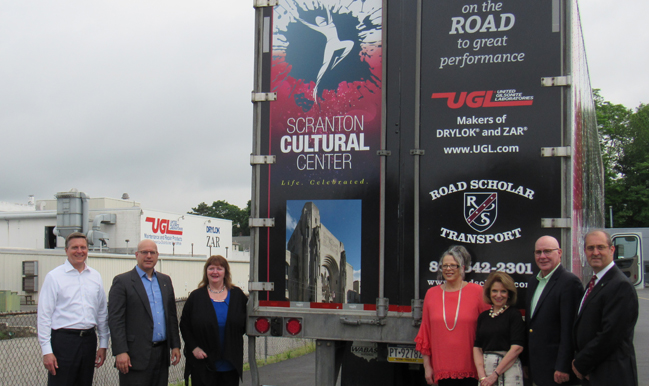 From left to right – Jim Tates, president and CEO, United Gilsonite Laboratries; Brian Petula, Director of Development, SCCMT; Deborah Moran Peterson, executive director, SCCMT; Maria Santomauro,director of strategic initiatives, SCCMT; Nada Gilmartin and John Murray, SCCMT board members and Daniel Santaniello, SCCMT board president.