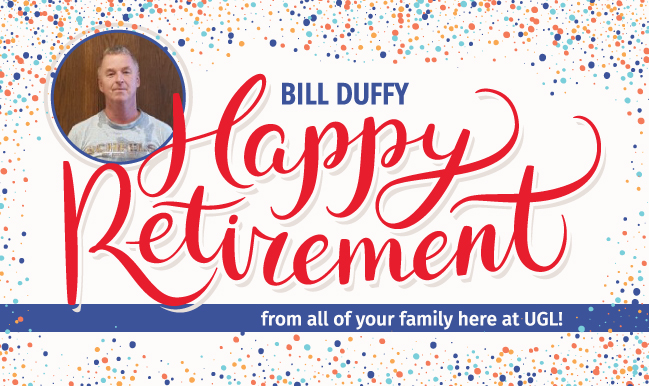 Bill has worked in the UGL Illinois plant since 1986, in every department. He has been married to his wife Mary for 37 years and they have two children, Laura and Dottie, and one granddaughter named Stella Grace.
Bill is looking forward spending time with Stella and officiating five high school sports and two college sports. He is also very involved with Special Olympics. Please, if you see Bill Duffy, wish him well on his retirement.
Thanks for all the years Bill!