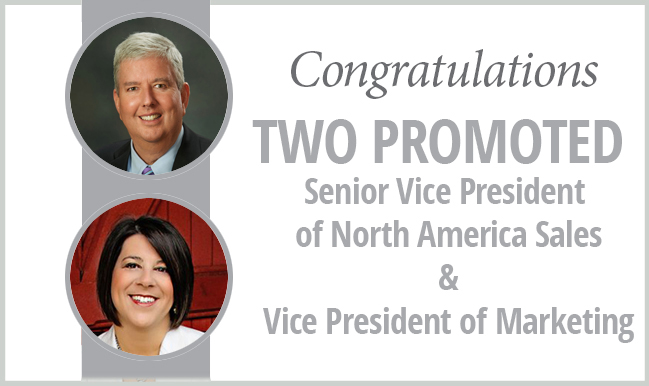 United Gilsonite Laboratories (http://​www​.ugl​.com) a global leader in specialty paint and construction coatings under the DRYLOK®, ZAR® and UGL® Brands, announced the new appointment of Joseph M. McGraw to Senior Vice President of North American Sales and Michele Margotta Neary to Vice President of Marketing.
McGraw has over 30 years of leadership experience at UGL. He has a proven record of building, driving, and leading sales strategies with the ability to run an effective, efficient sales process. In his previous position as Vice President of Marketing McGraw has proven that he can take UGL's established history and push the company to the next level. ​"His market expertise, industry connections, sales acumen, and ability to build key relationships fit perfectly with our drive to build the leading network of retail and distribution partners to provide consumers' quality products whenever and wherever they shop," said CEO Jim Tates.
Neary joined UGL in 1997 as Director of Public Relations and progressed to Media Buyer and most recently Senior Director of Corporate Communication and Brand Marketing. Neary will step into the Vice President of Marketing with a mission to continue the company's success in the home improvement/​coatings industry and will be responsible for monitoring and implementing brand strategies to achieve annual objectives and create pathways for long-term growth. ​"Michele has proven her knowledge and preparedness for this executive position with her extensive background within the organization," added Tates.