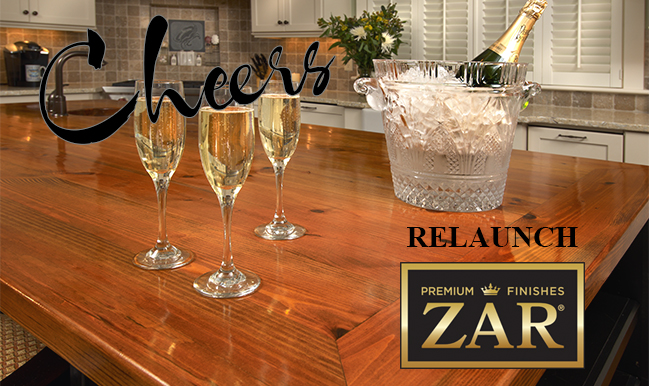 When you decide to take on a big undertaking like a product relaunch of a brand like ZAR®, you never know what the outcome will be. You hope that after years of experience and months and months of data collection, focus groups and industry feedback that it all comes together to create a retail product that creates differentiation for the retailer, the PRO, and the Homeowner.
Carefully selecting the product attributes that are important and relevant to the end user and making sure it stands out from 10 ft, 5 ft and 2 ft from the retail shelf.
For years quality, differentiation and versatility have been in each can of ZAR®. Once a customer uses ZAR®, they don't want to use anything else. Luxury has never been better defined in a home improvement product than with ZAR®.
Vibrant, luxurious color in one coat
Match multiple substrates
Match popular colors from your favorite flooring, furniture, and paint manufacturers
Right-sizing retail displays with colors that sell
Point of Purchase that persuasively and attractively showcases the brand.
We believe we have something noteworthy with this ZAR® relaunch. And, after the enthusiastic response received at the National Hardware Show in Las Vegas, we think you will to. It's all about being a quality product, with a proven history and a differentiation that matters to the consumer; ZAR® has it all.
For more information, visit http://​www​.zar​.com